AmeriCorps VISTA Members are passionate and committed to their mission to bring individuals and communities out of poverty.  Members are college graduates who make a year-long, full-time commitment to serve on a specific project at a nonprofit organization.  They focus their efforts to build the organizational, administrative, and financial capacity of organizations that fight illiteracy, improve health services, foster economic development, and otherwise assist low-income communities.
AmeriCorps VISTA Member Responsibilities:
An AmeriCorps VISTA serves 1 day per week at Sonoma State and 4 days per week at partnering nonprofit/public agencies. While the specific responsibilities are unique, each position description has three focus areas:
Campus-Community Liaison

Support and coordinate partnerships between the nonprofit/public agency and Sonoma State.

Volunteer Infrastructure

Strengthen volunteer management infrastructure at the nonprofit/public organization agency and Sonoma State.

Capacity-Building Project

Reinforce the long-term efficacy and/or efficiency of the nonprofit/public agency with a specific sustainable project that should continue to benefit the agency after VISTA service.
City of Santa Rosa
The City of Santa Rosa serves a population of 170,236 and strives to be a healthy place where people feel safe to live, work, and play. The City provides a full range of services including police and fire protection; maintenance of streets and infrastructure; water; housing; economic development; transit; parking; recreation and parks.
2020-21 CAPACITY-BUILDING PROJECTS:
Member's capacity building project focuses on identifying at risk members of the community and connecting them with programs, like health insurance, wellness groups, and economic assistance that will benefit their health and help them create a sustainable, healthy, and productive future.
(Position 1): The project includes supporting neighborhoods participating in the Neighborfest Program, including technical assistance on planning Neighborfest events, development of new program materials, and assisting with evaluation of the program. Relationships built among neighbors in low-income neighborhoods and educate low-income residents on disaster preparedness. Assist in recruitment of neighborhoods for the 2021 Program, conducting outreach at community events and meetings. Relationships built with local organizations in each low-income neighborhood area that may serve as anchor institutions by the end of the program.
(Position 2) The program will provide bilingual (in Spanish) support and engagement to underserved residents and neighborhoods in Santa Rosa, CA.  The VISTA will assist in community outreach to partners and the community through, but not limited to, creating and distributing outreach materials, participating in the planning and implementation of community engagement events, and attending various meetings.  The VISTA will also participate in providing assistance to the Guiding People Successfully referral component, in addition to providing support to the Violence Prevention Manager as it relates to the implementation and development of the Community Safety Scorecard and Strategic Plan.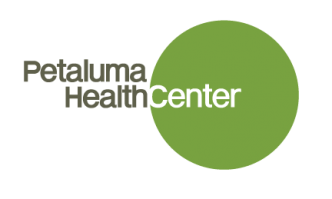 (1 Position) - PHC is a private non-profit organization committed to ensuring access to comprehensive primary health care and disease prevention services to residents of Sonoma County. PHC is committed to getting our patients out of poverty by providing them with access to prevention-focused health care so they are work-ready, by providing access to entry-level healthcare employment training programs, and by helping enroll patients in public benefits for which they are eligible.
2020-21 CAPACITY-BUILDING PROJECT: The VISTA Member's capacity building project focuses on increasing Petaluma Health Center's impact on patient health, access to care, and awareness around COVID infection prevention and resource awareness among its patients who are low-income, essential workers, and especially Spanish-speaking immigrants who have been disproportionately impacted in Sonoma County. To educate the public about COVID vaccination so more residents, especially low-income essential workers and Spanish-speaking patients choose to receive this critical vaccine. Spanish fluency and strong writing skills will be critical to achieve this objective
AmeriCorps VISTA Members General Qualifications:
REQUIRED QUALIFICATIONS
Four-Year College/University Degree

Previous service and leadership experience

Strong oral and written communication skills

Organized and detail-oriented

Knowledge and experience in working with diverse populations

Understanding of the mission of the higher education institution and the nonprofit organization

Passion and interest for community development and education

United States citizen, national, or legal permanent resident alien
PREFERRED QUALIFICATIONS
Knowledge & experience with community organizing

Valid driver's license and access to personal transportation
Service Benefits:
For more information about AmeriCorps VISTA service benefits, including the living allowance, please visit their website.