Students, are you looking for an internship?
Community organizations, are you looking for students for your next volunteer opportunity?
Come to the Service & Internship Fair and get matched!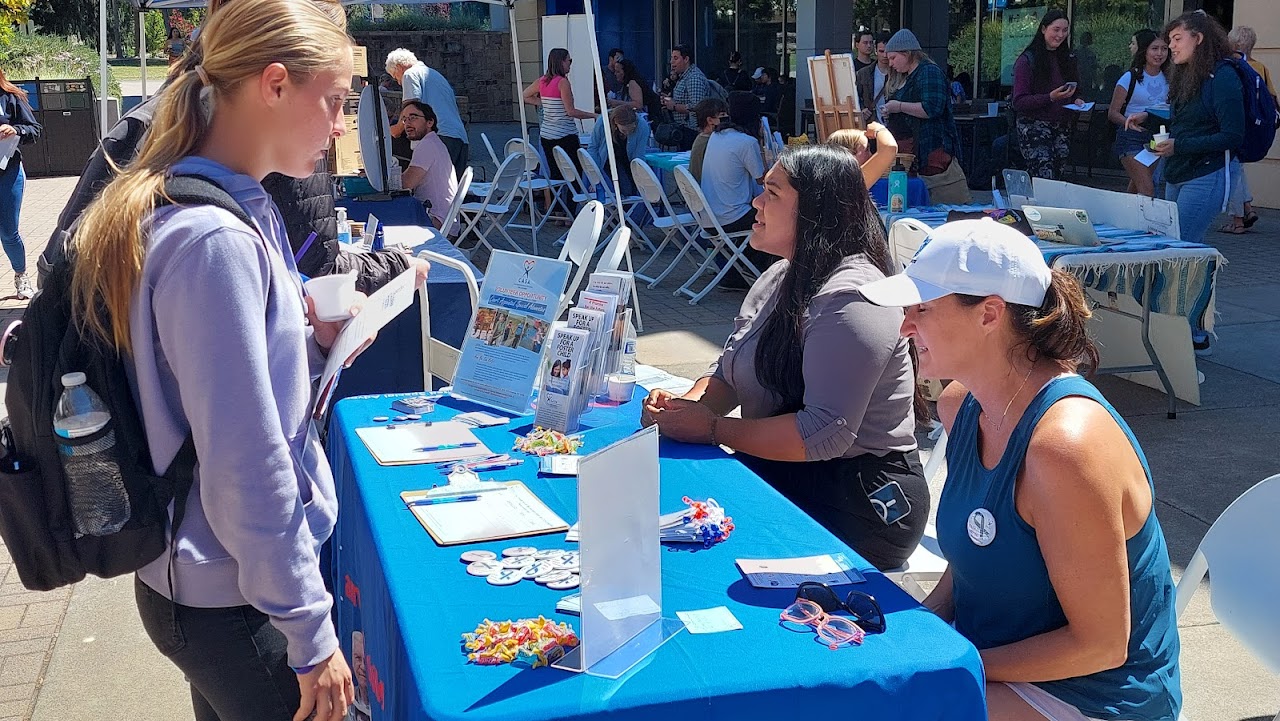 The Service & Internship Fair brings approved community organizations to the Sonoma State University campus for a day of networking with students and faculty. At the fair, students have the opportunity to visit the organizations' information tables in hopes of becoming a potential volunteer or intern. Faculty looking to help their students find internship and volunteer opportunities can also attend the Fair themselves and find potential partners for community-engaged research or service-learning.
The Service & Internship Fair is once a year, usually on the 2nd Thursday of the fall semester, held outside in Seawolf Plaza and/or Salazar Plaza. 
Nonprofit and governmental organizations who want to attend the Fair should first confirm if they are approved in SSUEngage. If they are not, organizations can sign up for SSUEngage and begin the approval process. If the organization is already approved, they can secure their spot once registration is open in the summer.